If you love your Ferrari's the name Josh Cartu alone should start alarm bells ringing. If not the man's newest purchase, a Fuji Bianco Laferrari Aperta will make the hairs on the back of your neck stand up.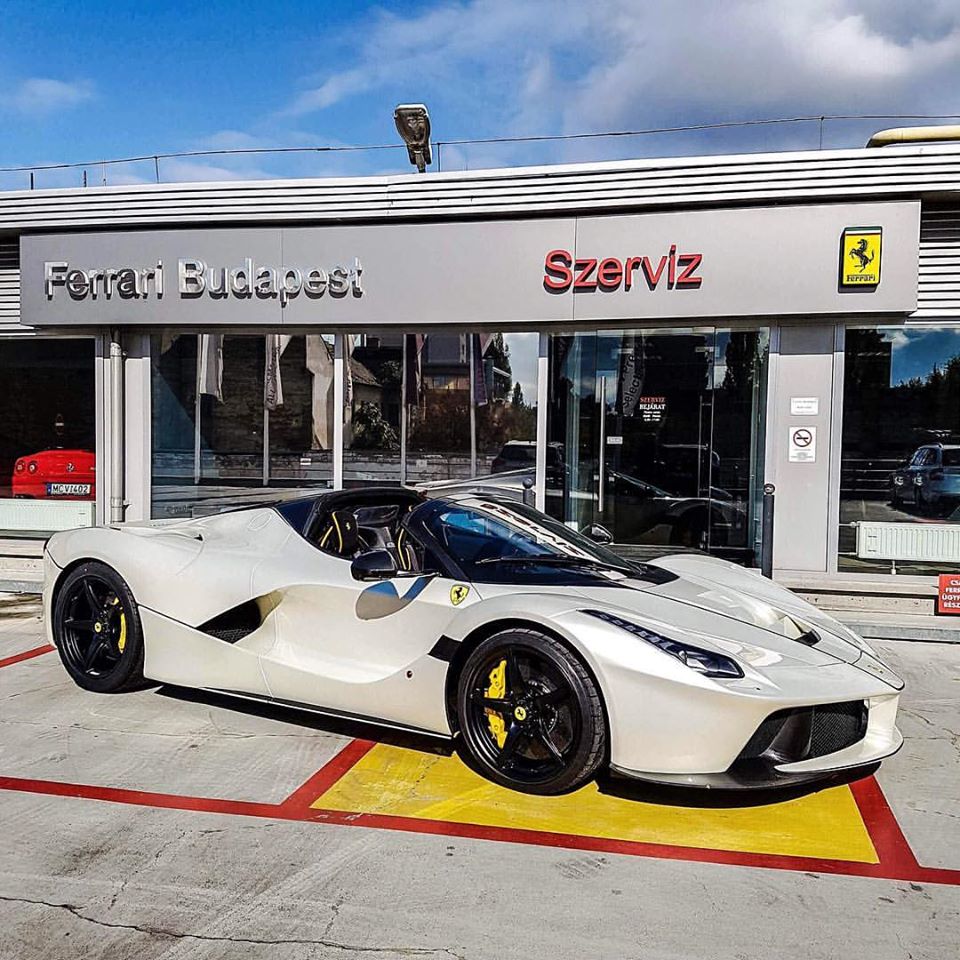 Laferrari Aperta?
It is what it says on the tin. A topless version of the LaFerrari. Finally the 918 has Another roofless hyper car to rival it. As usual Prospective buyers  have been hand-picked by Ferrari, they are able to choose from two roof designs – a removable soft top or removable carbonfibre hardtop. Ferrari claims an integrated wind-stop enables occupants to continue a conversation 'at high speeds.' Ferrari confirmed that the entire limited production run had been sold way before the launch. The retail price if offered a build slot was $1.7 million however, premiums are expected to rise by over 200% on the used market.
The main differences between the two cars is that now the radiators have been angled differently to direct air flow out along the underbody rather than over the bonnet as on the original, to avoid hot air reaching the cockpit, along with other detail air duct changes and a longer front air dam to help boost downforce.
If you're particularly eagle-eyed, you might spot an L-shaped flap on the upper corner of each windscreen pillar, to reduce compression on the rear of the cabin in the absence of a roof. These tabs are partly responsible in keeping drag down to a similar level to the LaFerrari coupe.
Professional Racing Driver Josh, Picture above hanging out the rear passenger window of his Rolls Royce Phantom on the latest Gumball Rally, also has may other Ferrari's and Supercars. His current garage includes a Ferrari F12 TDF, 458 Speciale Aperta, F12, 488, 488 Spider, BAC Mono and a Lamborghini Aventador.