The Huracán Performante made headlines last week for a shocking Nürburgring lap record of 6:52. Since then, many people have been doubting that the Huracán – even in performante form – could top a Porsche 918 Spyder. While that argument rages on lets get down to to the facts & figures.
Claimed output is 631bhp and 442lb ft of torque. Impressively, 70 per cent of that torque is available from just 1,000rpm. Power is sent through a dual clutch seven speed transmission to all four wheels. This translates to a 0-62mph time of 2.9 seconds, 0-124mph in 8.9 seconds, and on to a top speed of over 202mph. 10 per cent stiffer springs and anti-roll bars equate to a 15% hike in roll stiffness. Not good news if you plan on driving British B-roads regularly but great for setting lap times (if you believe the VW owned Lamborghini that is)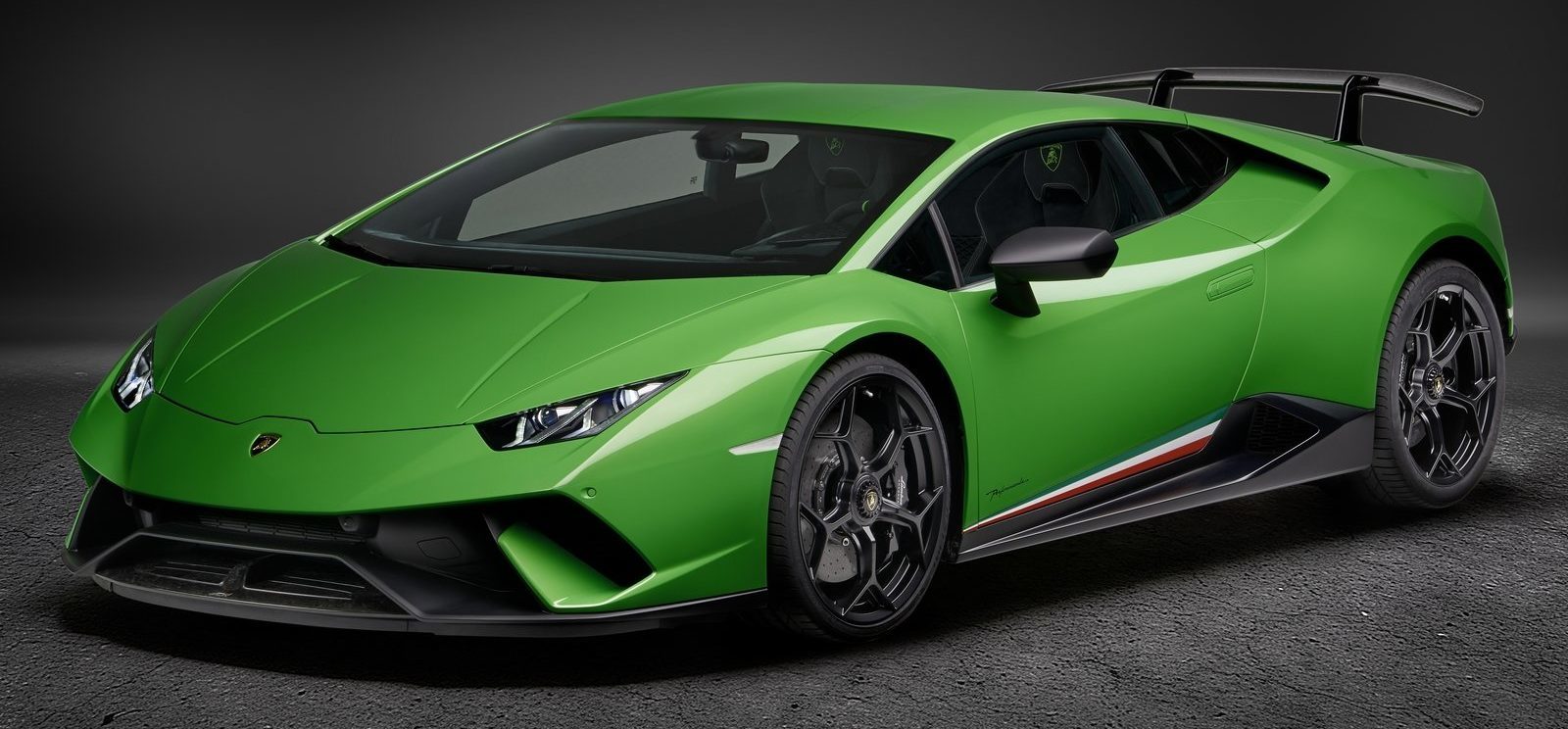 The area Lamborghini have improved on the most is the aerodynamics. Aside from the conspicuous carbon rear wing (which is hollow by the way) there have been a huge number of additions. Most notably, the Perfomante is now sporting active aero or 'Aerodinamica Lamborghini Attiva'. Up front there are two flaps which the ALA system toggles open or closed. When closed, the flaps work with the rear wing to deliver maximum downforce. When open, the flaps boost the air flow reducing drag and underbody pressure.
The rear wing is actually much cleverer than it looks. Lamborghini have introduced something they call 'aero vectoring'. The forged carbon it is made from can be manipulated into very intricate shapes. So that fairly normal looking wing actually has several ridges hidden below the surface. The uprights that support the wing have airboxes at their bases. Each airbox has yet more motorised flaps. The airboxes catch air and feed it through ridges in the uprights and on into the wing. That air then runs along the wing and exits through openings underneath its surface.
The ALA system changes the airflow through these channels depending on the situation. Under heavy braking the airflow is stopped completely to keep the car planted and stable. In the bends, the system shuts off one side while simultaneously opening the channel on the opposite side. This increases downforce and in turn, cornering capability. There's a plethora of other aerodynamic improvements that certainly improve downforce a great deal but, I'm not going to quote Lamborghini's figure because it's frankly mad.
Price is a shade under £208k, £10k more than the Huracán LP610-4 Spyder. Actually a fairly reasonable price for a special edition Nürburgring lap record holder.
Photo Credit – AutoMobileMag