The roofless version of Horacio Pagani's Huayra has finally been revealed. It costs a nudge under two million pounds and unsurprisingly, they've all been sold.
Typically, journalists and the like will say that looks are subjective and will avoid making any stern conclusions, but I challenge you to find anyone that isn't totally in awe of this car. It just looks incredible. However, it's not all mouth and no trousers. The Huayra has a bespoke AMG V12 unit with two turbos bolted on for extra punch. Power stands at 760bhp and 737lb ft of torque. The 0-60 time is expected to be around 3 seconds.
Pagani's anorexic attitude towards weight saving means all that power only has to shift 1280kg (dry). Usually the roofless variant of a car weighs more than its hardtop counterpart, but not this time. Pagani have introduced a lightweight aluminum alloy – they're calling HiForg – into the suspension components, a saving of around 25% per piece. This among other weight saving efforts, means the Roadster is a whole 80kg less than the Coupe.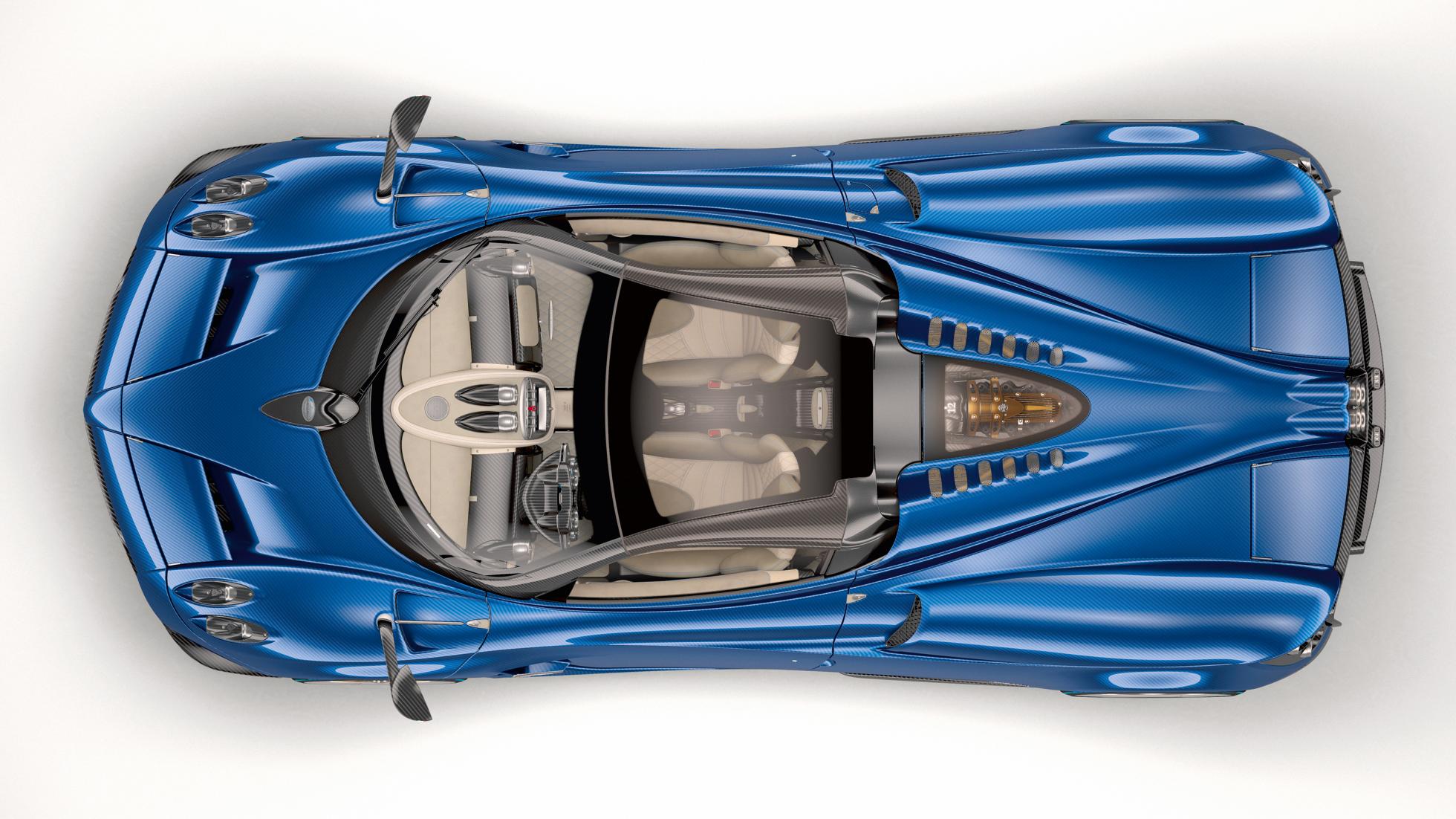 Your two million pounds also buys you two roofs; a removable carbon fibre hard top – which boasts a large glass panel resembling the coupe – and a fabric roof that can be stored in the car for rainy days (literally). Elsewhere huge 380mm carbon ceramic Brembos front and back ensure the Huayra will pass any dime related braking tests. Pagani have also made aerodynamic improvements. Front end and under body tweaks coupled with the signature Huarya aero flaps, mean the Huarya is capable of generating 1.8G of lateral acceleration.
"If we think of the Huayra Coupe as a personification of elegance and timeless lines," explains Horacio Pagani, "the Huayra Roadster was to be the rebellious sister, shapely and beautiful, but with a sharp edge for those who are careless".