This utterly outrageous looking machine is the car that will represent Porsche in the Le Mans 24 hour. It has been built from the ground up to take on the likes of the Ferrari 488 and Ford GT racers. Unlike its rivals, Porsche have opted for a 4.0L naturally aspirated power plant that – depending on restrictor size – produces 510bhp. The flat six is mounted in front of the rear axle to give improved weight distribution and better rotating mass. "The drivers can really feel the difference" according to Dr. Frank-Steffen Walliser, the man behind this beautiful car. With the engine in its new position it frees up room for an enormous diffuser and a wing that would make a GT3RS shy.
The suspension and transmission have also been re-designed to make the most of the new regulations. Porsche have gone for a double wishbone setup, in place of the road going strut and multi-link combination. The gearbox is a 6 speed sequential unit encased in magnesium. Safety has also been improved over the previous version of the car by using a different style roll cage and a fixed seat. The pedal box moves to suit the driver rather than the seat itself. Porsche has also fitted a new radar system that alerts drivers of incoming LMP1 cars.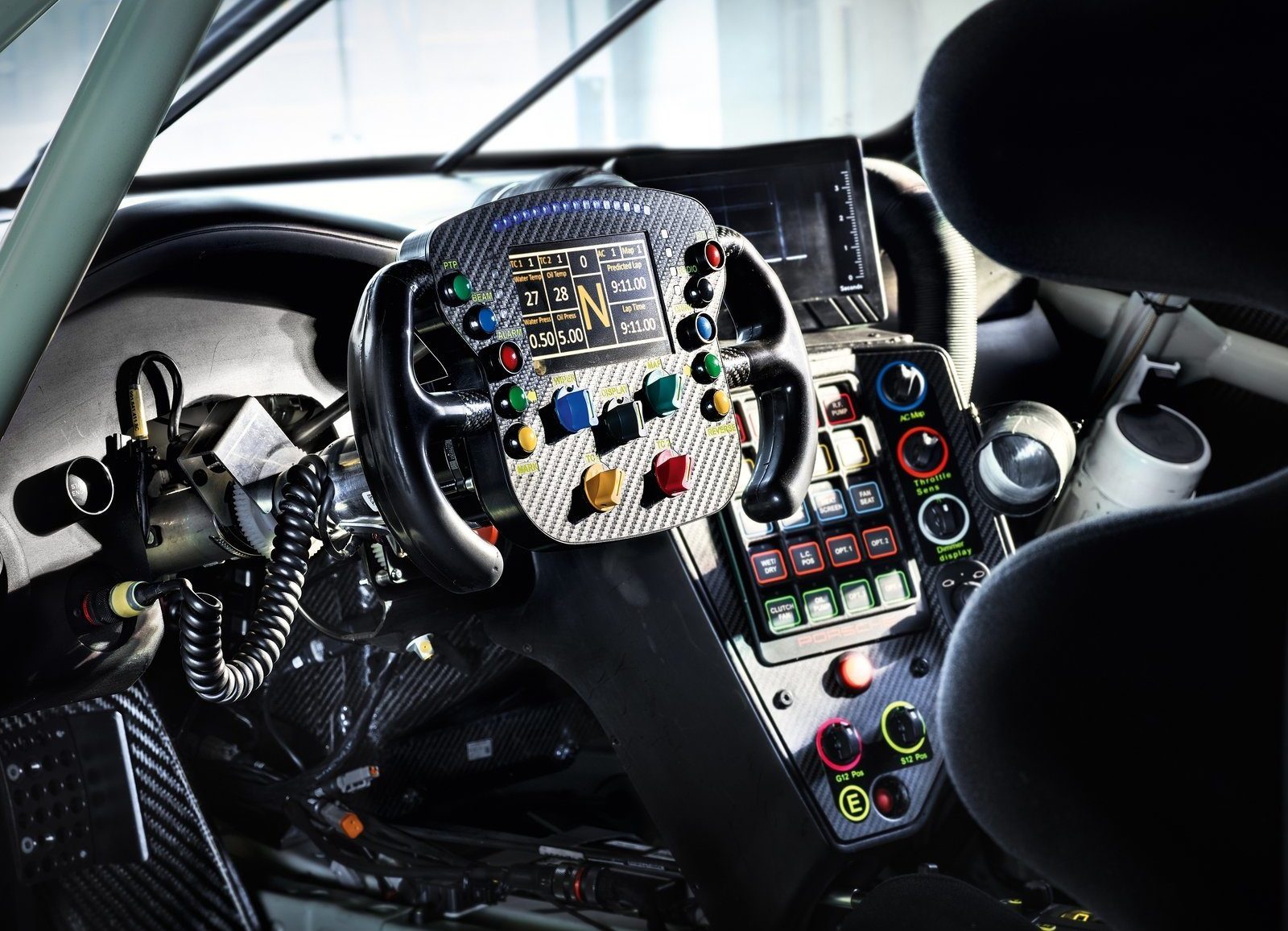 As weird as it may seem to have mid-engined 911, this is not the first. In the late 90s Porsche produced the 911 GT1. At the time the rules stipulated a minimum number of road going cars had to be made. Unfortunately, these rules are non-existent today, so its unlikely you will see an RSR on the road anytime soon. All very impressive but my money is still on the Ford.